Let's look further at educators roles and responsibilities.
Responding to Disclosures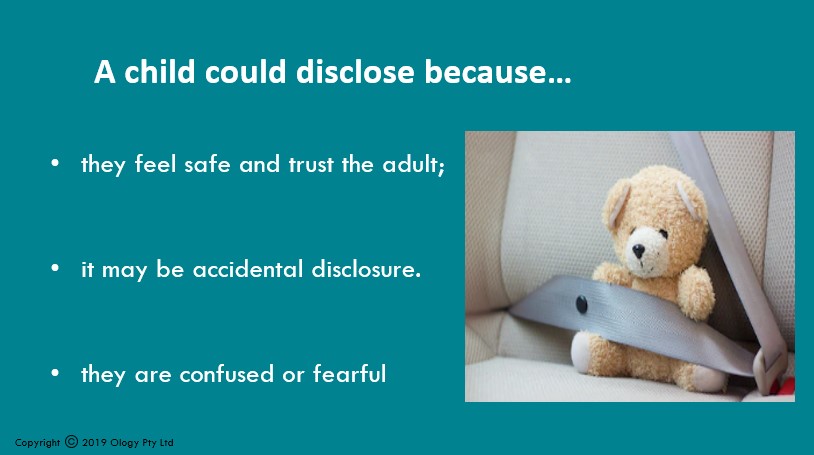 Watch: Responding to Disclosures
Watch the following scenario till approximately 2.30min then pause the video. Do you think this is helpful in responding to disclosure why or why not? Watch the rest of the scenario does the practice improve?
Read through the following handout as it is important to refresh your knowledge in the do's and don'ts of responding to disclosure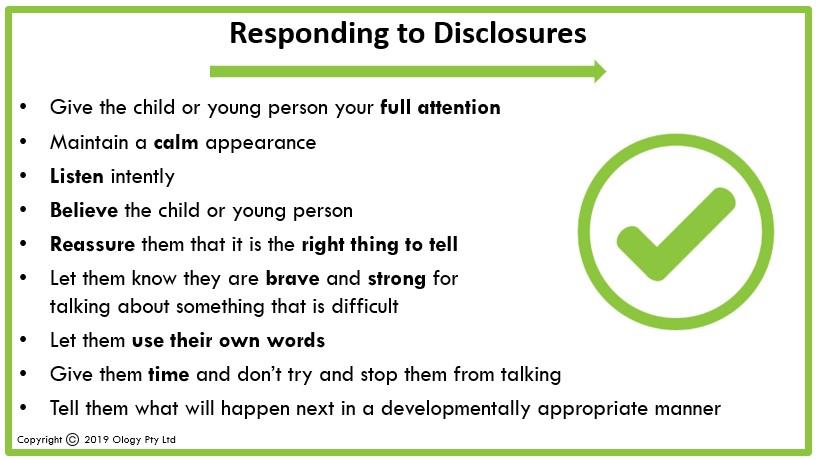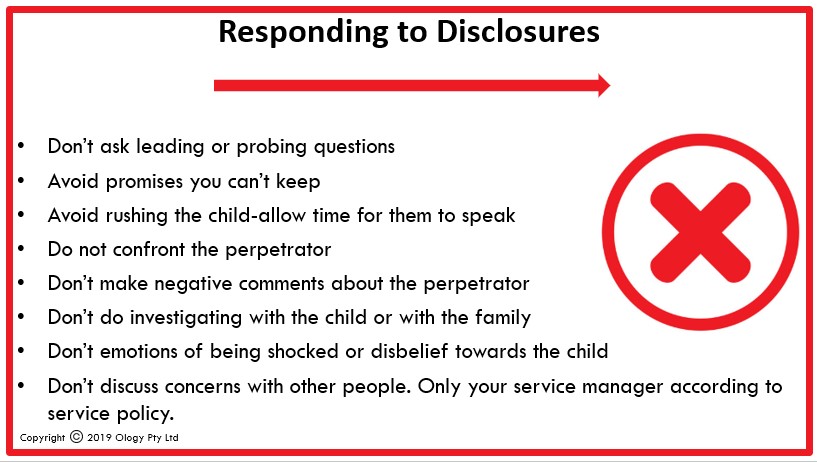 Watch: Responding to Disclosures of Abuse
Duty of Care
Is a legal obligation to others safety and wellbeing by taking responsibility to avoid injury that is reasonably foreseeable by an act or omission.
Staff owe children and young persons a duty of care to protect them from a reasonably foreseeable risk of harm.
It is crucial to identify risks and eliminate and reduce where possible and reasonable.
Are the following educators in the scenarios following their duty of care?


Professional Behaviour
As educators, it is important to have professional behaviour and create professional boundaries in order to display protective behaviours for ourselves and others.
Focus on the child's needs and development to ensure health and safety
Reflect on on own conflicting values and beliefs
Being clear to parents about the services policies and procedures to ensure a safe environment at the service for children and stakeholders
Be consistent, trustworthy, respectful, ethical, equitable and confidential
Remember you have a duty of care to uphold