So you want to own a child care centre, where do you start? You need to apply to become an approved provider and then need to apply for service approval. As an approved provider you don't need any specific qualifications but you do need to gain a very strong knowledge of the National Quality Framework (NQF) and your responsibilities within this. Your responsibilities include knowing, understanding and adhering to the following;
Ensuring the health, safety and wellbeing of children of your service.
The legal entity you are and ensure you have the appropriate governance arrangements in place.
The National Law and Regulations and your responsibilities as an approved provider within these.
The need to have a philosophy in place, that is reviewed by all stakeholders of your service. This philosophy needs to be embedded in practice.
How you will lead, educate and support staff and manage service process.
The National Quality Standards and the assessment and rating processes within this. Having a documented Quality Improvement Plan and understanding the QIP process.
Having a quality educational program for children supported by an approved learning framework.
There is an extensive amount of information that we will go through step by step to give you a good basis for continued learning of the National Quality Framework. The information is broken down in the course and then slowly built upon to allow you to gradually take in the information. There are many government documents to support you in your role and these can be overwhelming. We have provided scenarios based on possible early childhood scenarios to help you to become familiar with how you can use these documents and at the same time, it will help you to have a better understanding of where to find information and how to use this information to improve the quality of your service and ensure compliance. Learning this information can be challenging and if your self-talk appears to doubt your abilities remind yourself that you are learning and then go through and try the practice scenarios again.
The pace at which you complete this course will be different for each individual and their own current circumstances, knowledge, skills and attitude.
Course Setup
The course is set out to support visual, kinesthetic and auditory learners to learn the basic knowledge, skills and attitude to become approved providers (an owner of an early childhood education and care service). The following visual diagrams help you to navigate the material. There is also an option to download materials and save or print them into a book to be utilised for future reference.
Activity – Allows students to be able to seek information and learn further, revisit the learning and assess their learning.
In this course, there are many practice-based scenarios of possible real-life situations that could occur during operating a service. The scenarios will allow you to become familiar with how to find information that you require and how you can use it to solve problems. This, in turn, will ultimately improve the compliance and quality of your service. By the end of this course, you will feel more comfortable to utilise these documents in real-life situations with a good understanding of the new terminology you are reading and using from these documents.
Brainstorm/Reflections can be individual and/or group completed. The objective is to help you to recall knowledge, brainstorm, collaborate and critically reflect on your knowledge and skills and the practices, processes and environment of your future service or current beliefs. These are a more creative form of activity and if someone else is enrolled in the course at your service then you could do these together and collaborate.
The brainstorms and reflections in this course will help you to understand what your beliefs and values are about children. This is important as it can affect the image of your business and ultimately your success of your business. It's outside the box ways of thinking and knowing.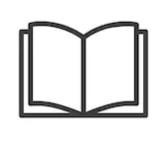 Handouts can be utilised to provide further information now or at a later time to recall knowledge. They also can be a confirmation of the vast knowledge you already have as you read them and feel clear understanding. Collate them into a book or file for future reference.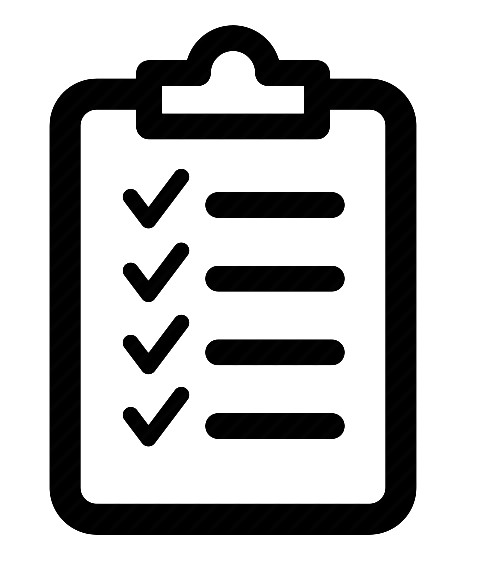 Audits or checklists help you to tick off or dig deeper to further analyse information.
Discover and Explore is where you will usually be directed somewhere, perhaps a website and asked to play and practice with the content of the website to develop skills and knowledge necessary.
Watch and listen includes visual and auditory learning through applications or links such as Youtube or Vimeo.
Course Content
An overview of what you will learn in this course (course outcomes) is listed in the attachment below as a contents page. You can look at this list to see all the topics you will learn and refresh your knowledge in. As you move through this course this list and all other downloads (handouts, brain activities and audits) can then be printed and made into a book or used to create a file.